Our experienced therapists are your key to gaining back function and mobility so you can return to doing the activities you want to do. The professional, yet comfortable nature of their approach, along with the camaraderie with other patients who are also rehabilitating, provide a motivating and healing environment for our patients.
After a thorough evaluation of your problem, our therapists will address your biomechanical efficiency, posture, pain, swelling, strength, and endurance as well as effects from joints above and below the injury site.
The most important component of treatment is the degree of detail produced in the evaluative process, which is the difference you will see at SP.OR.T.S. One can only arrive at an effective treatment plan after determining an accurate functional diagnosis.
Robert C. Grossman, PT, OCS was valedictorian of his 1981 physical therapy class at the University of Maryland and as of 2012 has been practicing in orthopedic physical therapy for 30 years. In a former life he was an athlete. He had a good enough high school sports career to be given athletic scholarships for football from Georgia, William and Mary, University of Maryland, and others to play quarterback.
He decided to follow his true love while competing as a baseball pitcher on ACC Champion teams at the University of Maryland in College Park from 1970-72. He was the only player selected as the ACC's Most Valuable Player in baseball from the University of Maryland.He was then selected number 26 in the 1972 major league draft and went on to play professionally with the Cleveland Indians organization for seven years, and on the 40 man major league roster for three years. He subsequently sustained a brachial plexus injury and was forced to retire from professional baseball. During his rehabilitation from this and other injuries he was under the care of physical therapists and found his new career direction from these experiences.
After graduating from the University of Maryland Physical Therapy School under the University of Maryland Medical School in Baltimore he originally went to work at Holy Cross Hospital and then in a short time went to work at the Sports Medicine Center in Friendship Heights Maryland where he eventually directed the physical therapy clinic where he and his eventual partner John Romero, MPT, SCS were chief physical therapists for the Washington Capitals and Washington Bullets.In 1987 they left that facility and opened Sports and Orthopaedic Therapy Services, a private practice in Silver Spring, Maryland. During their time working with the professional teams in Washington they developed a keen interest in sports rehabilitation and treatment of athletes of all levels from club players to professionals and Olympians. He earned his clinical specialist board certification originally in 1997 in Orthopaedic Physical Therapy, certified by the American Board of Physical Therapy Specialists, and was recertified in 2007. As owner and clinical supervisor of SP.OR.T.S. for almost 25 years, he also serves as a clinical instructor and adjunct professor for Maryland, Temple, Delaware and many other universities.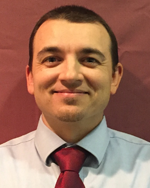 Frank Skretch, PT, DPT is a staff therapist at SPORTS PT in Silver Spring, MD. Frank received his Doctorate of Physical Therapy degree from the University of Marymount in Arlington, VA. and received his undergraduate degree from the University of Maryland at College Park.  Frank's orthopedic philosophy and foundation is Maitland-based and his physical therapy experience includes clinical training in manual therapy and sports orthopedics.  He is passionate about giving each patient he treats the quality and skilled care they deserve.
Physical therapy is a second career for Frank.  He has a diverse work background with experience in other fields such as AM/FM radio, media relations, government contracting, and substance abuse services.  This has given Frank an understanding of communication skills to be able to meet his patients where they are in their lives.  Frank enjoys playing soccer and following sports almost as much as he enjoys spending time with his wife and two boys.
Mike Eisenhour, DPT, OCS received his doctorate from the University of Maryland School of Medicine physical therapy department in 2007 when he started working for SP.OR.T.S.. Prior to graduation, Mike spent time working with the Hershey Bears hockey team (part of the AHL) and training in outpatient therapy at John's Hopkins. He specializes in resolving various sports and orthopaedic injuries through manual medicine. Dr. Eisenhour is a motivator and believes in working with patients towards "their goals." He uses functionally-based strengthening exercises with manual techniques to help guide people towards pain-free motion.
Physical Therapy Aides
Our physical therapy aides support the therapists in assisting patients with their exercises, providing heat and ice treatments, keeping the clinic well-organized, supplied and safe, and generally helping to provide a positive and motivating clinic environment.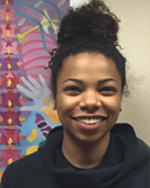 Blair Morales is a graduate from Hampton University. Where she studied and earned her Bachelor's of Science in kinesiology in 2016. Since graduating this past year, she has been working here at SPORTs as the Full-Time Aide. Her long term future goals are to work with a professional or collegiate sports team. She's played sports and done activities such as track & field, soccer and dance. In her spare time she likes spending time with her friends and family, working out, listening to music and traveling.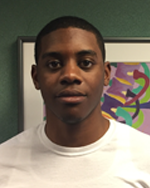 Michael Eiland is a recent graduate of University of Maryland Eastern Shore. Mike's favorite hobbies include basketball and weight training.  Mike gained interest in the field because he cares about the health of the general population. He aspires to become a physical therapist.